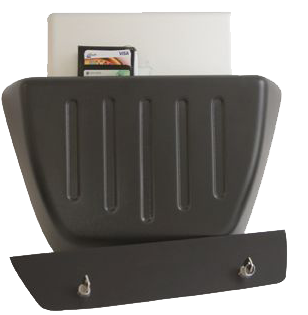 Campersafe
Campersafe
Burglary in your motorhome can never be completely prevented.
A burglar knows that you are on holiday with your motorhome for a long time and therefore have many valuable things with you. It is important to make it as difficult as possible for the burglar.
Security
There are plenty of special door and window locks and alarm systems for your motorhome with which you can raise important thresholds, but once inside, the burglar often quickly loots the laptop, iPad, navigation systems or bank cards. After all, these are usually hidden in (for the burglar) obvious places. To make it as difficult as possible for the burglar, if he has overcome the first barriers, a safe offers a solution. But where do you place such a (mostly heavy) safe, safe and sound.
Campersafe
Beaumont BV has developed the Campersafe for the Fiat Ducato chassis. This camper safe is made of lightweight impact-resistant recyclable polycarbonate. The closing lid consists of hardened aluminum and is fitted with two sturdy locks with safety keys. This combination of materials makes the safe light, but at the same time robust and difficult to penetrate. The total weighs only 2.6 kg. The new MY 2020 version has been adapted for the Fiat Ducato MY 2020. The Campersafe now fits in the right-hand door of all Fiat Ducatos from MY 2007 to the present.
Mounting
The safe is mounted on the right front door. Assembly is simple; the standard door bag is removed and with the supplied bolts the Campersafe is fixed in the existing screw holes of the door. For example, the Campersafe is firmly anchored in four places on the inside of the door. When the door is closed, it is hardly possible to attack the safe with burglar tools.
Nicely finished
The exterior of the Campersafe is finished in such a way that it harmonizes with your interior. The inside is lined with neoprene to prevent damage and scratches to your valuables.
Dealers
The Campersafe is available a number of selected Camper companies.